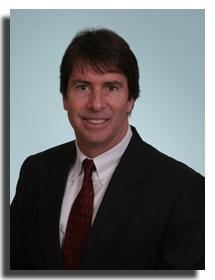 William J. Scott grew up as a "Navy brat" and lived across the country and around the world.
Mr. Scott received a Bachelor of Arts degree from the University of Virginia in 1978, and a Master of Business Administration degree from the College of William and Mary in Virginia in 1980. Mr. Scott graduated from the University of Florida School of Law in 1986, where he was the Executive Managing Editor of the Florida International Law Journal.
Mr. Scott paid his way through college, graduate school and law school by working a variety of jobs from construction to bar tending. After graduating from law school, Mr. Scott learned the trade of being a lawyer and in 2000, he decided to start his own law firm so that he could provide his clients with the type of personal attention and caring that he would want from a lawyer if he was injured.
Since forming The Law Office of William J. Scott, P.A., in 2000, Mr. Scott has helped hundreds of people during their times of need.
Ms. Scott has been a member of The Florida Bar since 1986. He is admitted to practice in courts in the State of Florida, the U.S. District Court of the Middle District of Florida, and the U.S. Court of Appeals, Eleventh Circuit.
Mr. Scott is a member of The Florida Bar, The Jacksonville Bar Association, The American Association for Justice, The Florida Justice Association and the Jacksonville Justice Association.
Mr. Scott lives in Jacksonville Beach with his wife, a school teacher, and two dogs. When he is not attending to his clients' needs, he enjoys bicycling and kayaking.
Practice Areas
Motor Vehicle Crashes
Trucking Crashes
Apartment & Shopping Center Attacks & Assaults
Nursing Home Negligence
Medical Malpractice
Personal Injury
Commercial Litigation
ISLN: 903889542